Wdcndrone Launches the Innovative Trending Watchbuds T91: A Smartwatch and Headphone Combo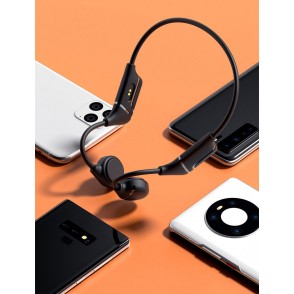 Wdcndrone, a leader in wearable technology, today announced the launch of its groundbreaking product – the Trending Watchbuds T91. This innovative device combines the functionalities of a smartwatch and headphones, setting a new standard in the wearable tech industry.
Health and Fitness at the Forefront : The Watchbuds T91 is not just a gadget; it's a health companion. With features like blood pressure and blood oxygen monitoring, it provides valuable insights into the user's health. Though not a medical device, its tracking capabilities offer significant benefits for those keen on maintaining their health and fitness.
Seamless Communication and Entertainment : Revolutionizing how users interact with technology, the Watchbuds T91 enables making phone calls and listening to music directly from the wrist. Its Bluetooth connectivity and built-in music player offer unparalleled convenience, blending daily communication needs with entertainment.
Elegant Design and Customization : Available in multiple colors, including black, red, gold, green, and silver, the Watchbuds T91 caters to diverse style preferences. Its design ensures both comfort and elegance, making it a suitable accessory for any attire.
Global Accessibility and Functionality : Supporting numerous languages and compatible with a variety of apps like Gmail, Facebook, and WeChat, the Watchbuds T91 is designed for a global audience. It uses the Fafit app to enhance its functionality, further underlining its user-friendly approach.
Priced at $97.00, the Trending Watchbuds T91 is not just a smartwatch; it's a lifestyle device that caters to the health-conscious and tech-savvy alike. Available for purchase on https://wdcndrone.com/, the Watchbuds T91 is poised to become an essential gadget for those who value health, communication, and style.
About Wdcndrone:
Wdcndrone.com/ is a renowned name in the world of wearable technology, continually innovating and pushing the boundaries of what's possible. With a focus on user-friendly designs and cutting-edge technology, Wdcndrone is dedicated to enhancing the everyday lives of its customers.
Media Contact
Company Name: Wdcndrone
Contact Person: Hannah
Email: Send Email
Country: United States
Website: https://wdcndrone.com/