New Study Reveals Inflammation's Role in Cardiovascular Risk for Patients on Statin Therapy
A comprehensive study (1) conducted in April 2023 has brought to light significant findings about the role of inflammation in cardiovascular risk among patients receiving statin therapy. Despite statins being renowned for their lipid-lowering and anti-inflammatory effects, this latest research suggests that these medications may not entirely mitigate inflammation-related cardiovascular risks.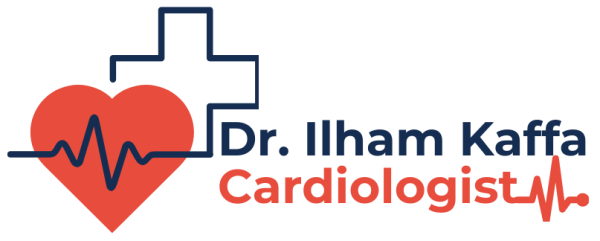 Understanding the Incomplete Anti-Inflammatory Effect of Statins
Statin therapy, primarily prescribed for its cholesterol-lowering benefits, has been known to possess anti-inflammatory properties. However, this new analysis, involving over 31,000 patients from three clinical trials, indicates that statin therapy may not completely reduce inflammation, a key factor in atherosclerotic cardiovascular disease development.
High-Sensitivity C-Reactive Protein (CRP) as a Biomarker of Risk
The study focused on the levels of high-sensitivity C-reactive protein (CRP), a biomarker for residual inflammatory risk. Findings revealed a strong association between baseline CRP levels and the incidence of major adverse cardiovascular events and cardiovascular mortality. This correlation underscores the critical role of inflammation in cardiovascular risk, even among patients under statin therapy.
Contrasting Role of Low-Density Lipoprotein Cholesterol (LDL-C)
Interestingly, baseline levels of low-density lipoprotein cholesterol (LDL-C), commonly monitored as a biomarker of cholesterol risk, showed no significant association with major adverse cardiovascular events in this study. However, LDL-C levels were linked to cardiovascular mortality. This dichotomy suggests that while LDL-C remains an important factor in cardiovascular health, its role as a predictor of cardiovascular events may be secondary to inflammation in patients on statin therapy.
Implications for Patient Care and Treatment Approaches
These findings have significant implications for the management of cardiovascular risk in patients receiving statin therapy. They suggest that monitoring and addressing residual inflammation might be as crucial, if not more so, than managing cholesterol levels alone. This shift in focus could lead to more effective strategies in reducing the incidence of cardiovascular events among these patients.
Revisiting Treatment Strategies and Patient Monitoring
In light of these revelations, healthcare providers are encouraged to reassess their treatment strategies for patients on statin therapy. Comprehensive patient care should may include regular monitoring of inflammatory markers like CRP, alongside traditional lipid profiles, to better predict and mitigate cardiovascular risks.
About Dr. Ilham Kaffa
Dedicated Cardiologist based in Athens with an extensive track record in the medical industry, specializing in Heart Rhythm Disorders, Ischemic Heart Disease (Prevention, Diagnosis, and Medical Treatment), Hypertension, Heart Failure, and Preventive Cardiology. Proficient in performing Cardiovascular Imaging, Echocardiography, Ambulatory BP Monitoring, and 24 hr Holter Analysis. A rigorous healthcare professional, holding a Doctor of Medicine (M.D.), deeply committed to advancing cardiovascular health through personalized patient care and innovative research.
Social Presence:
https://www.facebook.com/drilhamkaffa
https://www.instagram.com/drkaffa/
https://www.behance.net/drkaffailham
https://www.linkedin.com/in/ilham-kaffa-5aa2bb112
https://goo.gl/maps/AjEo3nG5ifpFLAhM8
Resource:
(1) Ridker PM, Bhatt DL, Pradhan AD, et al. Inflammation and cholesterol as predictors of cardiovascular events among patientsreceiving statin therapy: a collaborative analysis of three randomised trials. Lancet 2023; 401:1293. https://www.thelancet.com/journals/lancet/article/PIIS0140-6736(23)00215-5/fulltext
Media Contact
Company Name: Kaffailham.gr
Contact Person: Dr Ilham Kaffa
Email: Send Email
Phone: 2109210423
Address:Dionysiou Areopagitou 3
City: Athens
State: Attiki 11742
Country: Greece
Website: https://kaffailham.gr/