Codale: Blossom Coffee Dripper – Embrace the Art of Coffee Brewing
An Elegant, Minimalist, and Durable Metal Coffee Dripper for a Perfect Brew Every Time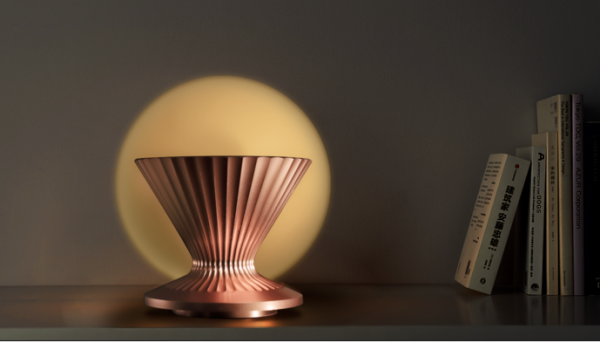 The Blossom Coffee Dripper is a flower-shaped coffee dripper crafted with precision, paired with eco-friendly, biodegradable LED packaging. The Blossom Coffee Dripper is more than just a coffee brewing tool; it's a work of art. Crafted with meticulous attention to detail, this flower-shaped dripper will transform your daily coffee routine into a moment of pure indulgence. Made from high-quality stainless steel and aluminum, it boasts a stunning metallic finish that reflects light beautifully, adding a touch of elegance to your brewing experience. With its precision engineering, the Blossom Coffee Dripper ensures a consistent and flawless extraction, giving you a rich, aromatic cup of coffee every time.
Inspired by the delicate beauty of blooming flowers, the Blossom Coffee Dripper is a visual masterpiece. The smooth curves and shimmering metal surface create a mesmerizing play of light, making your brewing process an artistic display. As you pour hot water over the coffee grounds, watch as the droplets cascade down the petals, enhancing the sensory experience.
The Blossom Coffee Dripper is crafted using state-of-the-art CNC precision technology. This ensures that each dripper is precisely machined to perfection, with no imperfections or inconsistencies. The seamless construction guarantees a leak-proof brewing process, allowing you to focus on enjoying your coffee without any hassle.
We've combined the strength of stainless steel with the lightweight properties of aluminum to create a dual-layer structure that delivers exceptional heat insulation and temperature stability. This allows for optimal extraction and ensures that your coffee remains at the perfect brewing temperature throughout the process. Additionally, the wooden base provides a natural and sturdy foundation while protecting the dripper and cups from accidental knocks or bumps.
The Blossom Coffee Dripper is designed to withstand the test of time. Built with durability in mind, it is resistant to scratches, corrosion, and impact. Whether you're an occasional coffee enthusiast or a dedicated brewer, this dripper will serve you faithfully for years to come.
At Codale, we are committed to sustainability. That's why we've created a 100% biodegradable packaging box for the Blossom Coffee Dripper. Made from eco-friendly materials, the packaging is not only gentle on the environment but also doubles as an ambient light, adding a warm glow to your coffee brewing ritual.
The Blossom Coffee Dripper is thoughtfully designed to be compatible with a wide range of cup sizes, allowing you to enjoy your favorite brew with the cup of your choice. It effortlessly fits most standard and specialty coffee cups, adding versatility to your brewing experience.
Crafted from a solid 3kg block of high-precision aluminum alloy, our coffee dripper undergoes CNC precision machining, resulting in a final weight of only 110g. The 304 stainless steel spiral press is meticulously formed through precision stamping, followed by a surface brushing process, ensuring durability and a sleek appearance. The water channel is precisely formed through advanced stamping techniques, while the wooden base is meticulously lathe-turned, polished to perfection, and rigorously inspected using three-dimensional measurements, ensuring an exterior surface error of just ±0.03mm. The assembly process guarantees a precision fit with a tolerance of ±0.05mm.
Our product's timeless aesthetics ensure it remains fashionable and appealing for years to come. The classic design, combined with high-quality materials and professional craftsmanship, guarantees longevity and reduces the need for frequent replacements. By investing in our product, you are choosing a sustainable, long-lasting option, contributing to waste reduction and an eco-friendly lifestyle.
About Our Company
Our team consists of talented individuals with expertise in industrial design, structural design, graphic design, packaging design, and more. With extensive experience serving various industries, we strive to provide innovative solutions with exceptional product experiences. We aim for uniqueness and greatness in every design we create.
Please visit www.codaleproducts.com.
Media Contact
Company Name: Codale
Contact Person: Heilam
Email: Send Email
Country: HongKong
Website: https://www.kickstarter.com/projects/979303283/blossom-coffee-dripper-embrace-the-art-of-coffee-brewing