Why Choose Golf Cart Lithium Batteries?
Li-ion battery solutions have become an increasingly popular option for manufacturers and users
looking for ways to improve the battery life and performance of their golf carts. Which battery to choose needs to be considered in a comprehensive manner, including a variety of factors such as performance, life, reliability and cost. The following will discuss with you the characteristics of different types of batteries for golf carts, the characteristics of lithium batteries, etc., explaining why lead acid to lithium batteries are becoming more and more popular, as well as how to choose the lead acid to lithium battery manufacturers for golf carts: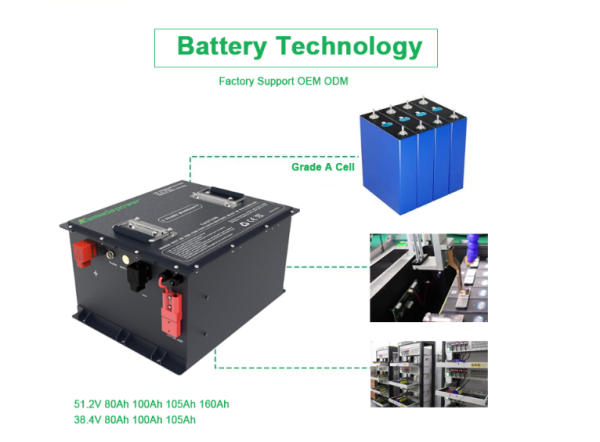 Golf carts usually use the following three types of batteries
1.lead-acid batteries: this is the most common type of golf cart batteries in the past, belonging to the three types of batteries in the most affordable, energy density, discharge power is the smallest and the worst life.
2.AGM batteries: a class of batteries using aqueous sulfuric acid as the electrolyte, compared with lead-acid batteries to improve the power performance and cycle life, but still very heavy, can be seen as an improved lead-acid storage battery.
3.lithium batteries: due to the lightweight, efficient and long battery cycle life advantages, lead-acid to lithium batteries have been chosen by more manufacturers.
Why choose lead-acid to lithium battery?
1.lightweight design: lithium batteries are much lighter than traditional lead-acid batteries, the same capacity lithium battery is less than 1/3 of the weight of the lead-acid battery about 30%, which greatly reduces the overall weight of the ball car to help reduce the overall weight, improve the power performance and range;
2.High energy density: lithium batteries provide excellent energy density, can provide a relatively long range for the ball car, greatly reducing the charging frequency, lead-acid batteries energy density between 50-70Wh/kg, lithium batteries can do 160-300Wh/kg, that is, lithium batteries can be done to lead-acid batteries range of 3-4 times more;
3.long battery cycle life: lithium batteries usually have a longer life, lead-acid batteries generally about 300-500 cycle life, but Kamada golf cart lithium iron phosphate power battery can do 4000 times the battery cycle life, and no regular maintenance, lithium batteries greatly reduce the maintenance and replacement brought;
4.Efficient fast charging: lithium batteries can be designed to fast charging program as fast as 1 hour 70 ~ 80% of the power, to alleviate the mileage anxiety of high-frequency commercial;
5.lithium battery safety performance has greatly improved: lithium iron phosphate battery material with high thermal stability, overcharge resistance, puncture, explosion-proof, etc., has been widely used in automotive power batteries, combined with the current advanced BMS battery management system, lithium battery safety performance has been verified by millions of vehicles.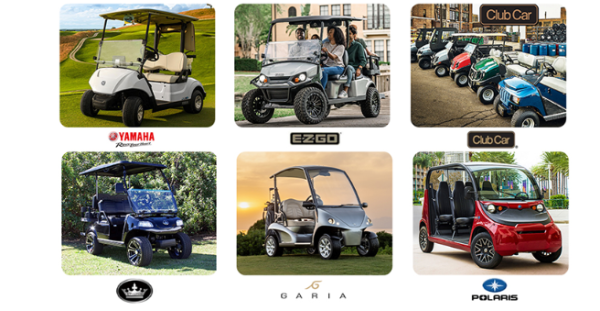 How to choose a reasonable golf cart lithium battery
1.Capacity: make sure the battery has enough capacity to meet your needs. kamada power has 38.4V / 51.2V 80Ah 100Ah 105Ah 160Ah golf cart batteries, which can also be customized according to your needs.
2.Brand: Choose a famous battery manufacturer, they usually provide more reliable products and good technical support. kamada power has 15 years of experience in manufacturing home energy storage batteries, golf cart batteries, bicycle batteries, and has worked in 68 countries. We provide OEM ODM service to famous brands in different countries.
3.Warranty: Choose the lithium battery manufacturer with better warranty policy and after-sales support team. 5 years warranty for Kamada Power golf cart battery.
Original Source: https://www.kmdpower.com/news/2023-latest-discoveries-on-5-benefits-of-lithium-batteries-for-golf-carts/
Media Contact
Company Name: Shenzhen Kamada Electronic Co., Ltd.
Email: Send Email
Country: China
Website: https://www.kmdpower.com/