Renowned Educator And Author Gail Carter-Cade Presents "Uplifting The Pain Of Behavioral And Learning Styles Through Poetry Now" Book Study At Fort Caroline Elementary School
Jacksonville, Florida – September 26, 2023 – Gail Carter-Cade, an entrepreneur, celebrated educator and author, is excited to announce her upcoming book study event for "Uplifting The Pain of Behavioral and Learning Styles Through Poetry Now" at Fort Caroline Elementary School in Jacksonville, Florida. This engaging event is scheduled for September 28, 2023, 4:00 – 6:00pm and promises to be a transformative experience for educators and anyone passionate about improving classroom dynamics.
Teachers face an ever-increasing array of challenges and demands in their classrooms. In her book, Carter-Cade explores essential themes, including building strong relationships between educators and students, understanding the roots of challenges, the power of knowledge, and effective communication within the classroom.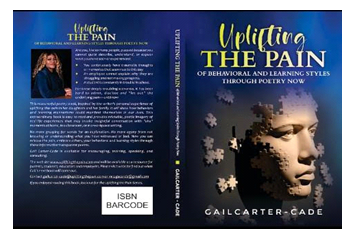 "I consider myself an educator, and I chose to embark on this artistic endeavor to inspire and motivate individuals, especially teachers, by showcasing that learning and behavioral styles are a form of poetic art. I am thrilled about this event and the opportunities it offers," said Gail Carter-Cade when describing the book and the upcoming event. "The fact that the event will be hosted at the school where my educational journey, as well as that of my two daughters, began makes it even more meaningful to me," she added.
This book study event at Fort Caroline Elementary School offers a rare opportunity for teachers to gain valuable insights and practical strategies for addressing classroom challenges. In recognition of its importance, attending teachers will receive points to support their professional development.
Gail Carter-Cade is enthusiastic about sharing her expertise with the educational community in Jacksonville, Florida… This event promises to be an enriching experience for all participants, providing tools and knowledge to uplift the pain of behavioral and learning styles through poetry.
Don't miss this exceptional opportunity to connect with Gail Carter-Cade and fellow educators. For more information about the event, please visit www.upliftingthepain.com or contact Gail Carter-Cade at [email protected] or 904-487-9254.
Event Address:
Fort Caroline Elementary School
Media Center
3925 Athore Dr. Jacksonville, FL 32277-2032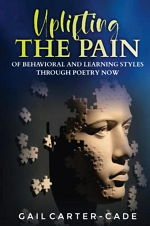 ABOUT GAIL CARTER-CADE
Gail Carter-Cade is a versatile individual celebrated for her profound comprehension of diverse behavioral and learning styles. Originally pursuing a degree in Business Administration with a minor in Journalism in New York, she later redirected her path towards education driven by her strong desire to assist others. Informed by her personal encounters with family-related challenges, she possesses a deep understanding of how emotional and mental struggles can manifest in behavior and learning.
Gail Carter-Cade has devoted her efforts in elementary and middle schools in Jacksonville, Florida, where she provides invaluable support to students with a wide spectrum of abilities, behaviors, learning preferences, and personalities. Her unwavering determination, grace, and empathy have established her as an outstanding figure within her local community.
She is also an Entrepreneur, proud owner of GA LA CAR, a beauty business in Florida which has existed for over 20 years.
For more information, visit www.upliftingthepain.com
Media Contact
Company Name: Gail Carter-Cade
Contact Person: Gail Carter-Cade
Email: Send Email
Phone: 904-487-9254
Country: United States
Website: www.upliftingthepain.com