Fivali Launches Fascia Gun for Exercise Training and Daily Relaxation
Designed for exercise activities and daily relaxation, Fivali's fascia gun aim to provide a better massage experience to people's bodies.
Fivali was founded on a simple idea: to help people who want to work out more easily and safely. This time they bring the well-developed fascia gun to the people. This fascia gun is both functional and efficient, hoping to people can experience the pleasure of massage in their daily life in addition to after exercise!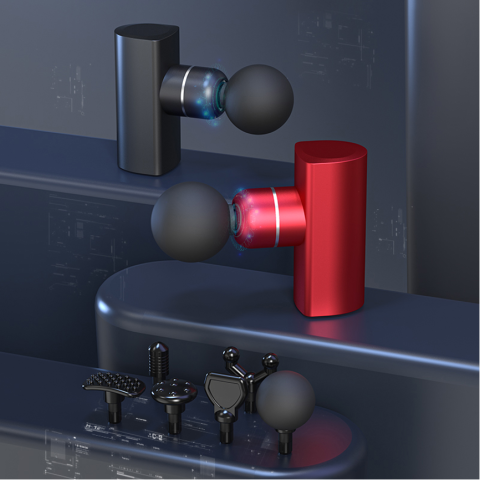 The Fivali fascia gun usually comes with 4 different massage heads. Their shapes are round, flat, U-shaped and bullet shaped, which can be used on various parts of your body. Round head and flat head for massaging large muscle groups of the body, such as thighs, biceps, etc. The U-shaped head is used to massage the muscles on both sides of the bones, such as the neck, spine and arms. It is designed to prevent the massage gun from hurting your bones when massager vibrates. Bullet head is used in a smaller area of muscle, such as the foot plate for precise massage.
"Our fascia guns offer all kinds of speed levels." explains the spokesperson from the company. "The different speed levels allow you to find a setting that meets your needs best whether it's relaxing or stimulating a specific area of muscle tissue." She also suggests that people should start from the lowest speed if they are new to using massage gun.
To know more details about the product and offers, visit: https://www.Fivalifitness.com/product-category/massage-gun/

About Fivali
Fivali strives to improve the quality of people's lives by promoting fitness and healthy living. That's why we are committed to producing high quality products that let people exercise without the worry of injury or exhaustion. When you buy a Fivali product, you're not just buying something—you're buying into a vision of a healthier future for yourself and your family.
For more information about the company and its products, visit: https://www.Fivalifitness.com/
Media Contact
Company Name: Fivali
Contact Person: Media Relations Team
Email: Send Email
City: Milpitas
State: CA
Country: United States
Website: https://www.Fivalifitness.com/