Significant Increase in Anemia and Iron Deficiency Risks Linked to Long-Term Low-Dose Aspirin Use, Reveals Study
Recent research (1) conducted in July 2023 has uncovered alarming risks associated with the long-term use of low-dose aspirin, particularly in older adults. This comprehensive study highlights a marked increase in the incidence of anemia and iron deficiency among those regularly taking low-dose aspirin. In light of these findings, medical professionals are advised to reassess the protocols surrounding aspirin prescription.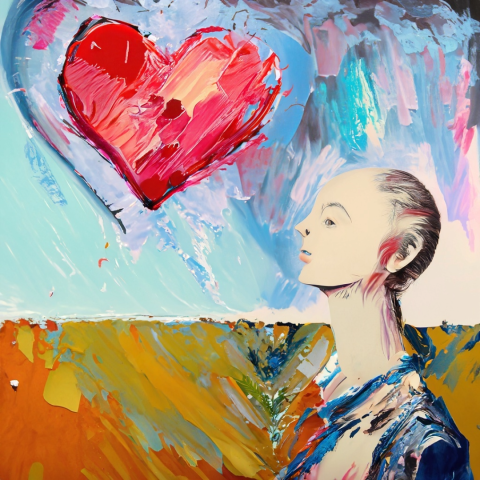 The Dual Role of Aspirin: A Double-Edged Sword
Aspirin, widely recognized for its efficacy in preventing cardiovascular incidents like heart attacks and strokes, functions by inhibiting blood clot formation. This anticoagulant property, while beneficial, can lead to increased bleeding, a factor potentially contributing to anemia.
Linking Low-Dose Aspirin to Iron Deficiency and Anemia
The study (1) compared the health outcomes of older adults assigned to daily low-dose aspirin against those taking a placebo. The aspirin group exhibited a higher rate of anemia (51 per 1000 person-years) compared to the placebo group (43 per 1000 person-years). Furthermore, there was a 13 percent prevalence of iron deficiency in the aspirin group, in contrast to 10 percent in the placebo group, indicating a significant impact on iron levels and red blood cell count from aspirin usage.
Strategies to Mitigate Aspirin-Induced Anemia
Medical experts, including Dr. Ilham Kaffa, a cardiologist in Athens, advocate for proactive approaches to prevent aspirin-induced anemia. They recommend personalized patient care plans and routine monitoring for signs of anemia or iron deficiency in patients on long-term aspirin therapy. Dr. Kaffa stresses the importance of such measures, especially for at-risk populations.
Guidelines for Discussing Aspirin Therapy with Healthcare Providers
Patients on aspirin therapy should be well-informed about its implications and engage in regular dialogue with their healthcare providers. It's crucial to understand the rationale behind aspirin prescription, request periodic blood tests, discuss alternative treatments if at risk of anemia, report any related symptoms immediately, and consistently review all medications with healthcare professionals.
This study serves as a vital reminder of the continuous need for research and evaluation in medicine, particularly concerning widely prescribed drugs like aspirin. The balance of aspirin's benefits in preventing cardiovascular events against its potential risks, such as anemia and iron deficiency, is essential for optimal patient care.
About Dr. Ilham Kaffa
Dedicated Cardiologist with an extensive track record in the medical industry, specializing in Heart Rhythm Disorders, Ischemic Heart Disease (Prevention, Diagnosis, and Medical Treatment), Hypertension, Heart Failure, and Preventive Cardiology. Proficient in performing Cardiovascular Imaging, Echocardiography, Ambulatory BP Monitoring, and 24 hr Holter Analysis. A rigorous healthcare professional, holding a Doctor of Medicine (M.D.), deeply committed to advancing cardiovascular health through personalized patient care and innovative research.
Social Presence:
https://www.facebook.com/drilhamkaffa
https://www.instagram.com/drkaffa/
https://www.behance.net/drkaffailham
https://www.linkedin.com/in/ilham-kaffa-5aa2bb112
https://goo.gl/maps/AjEo3nG5ifpFLAhM8
Resource:
(1): Effect of Low-Dose Aspirin Versus Placebo on Incidence of Anemia in the Elderly : A Secondary Analysis of the Aspirin in Reducing Events in the Elderly Trial https://pubmed.ncbi.nlm.nih.gov/37335992/
Media Contact
Company Name: Kaffailham.gr
Contact Person: Dr Ilham Kaffa
Email: Send Email
Phone: 2109210423
Address:Dionysiou Areopagitou 3
City: Athens
State: Attiki 11742
Country: Greece
Website: https://kaffailham.gr/