Revolutionizing Mobility with Elegance and Adventure as Leads Vehicle Conversion Industry from Henderson, Las Vegas
Henderson's Pioneering Conversion Specialist, Caleche Customs, Transforms the Travel Experience with Unique Passenger and Adventure Van Solutions, Expanding the Horizon of the Las Vegas Market
Henderson, Nevada, USA – Amidst the burgeoning landscape of vehicle conversion, a standout emerges: Caleche Customs. This Henderson-based trailblazer in the field of vehicle conversions specializes in transforming ordinary vans into extraordinary mobile experiences, catering to both the passenger and adventure van industries with unmatched expertise.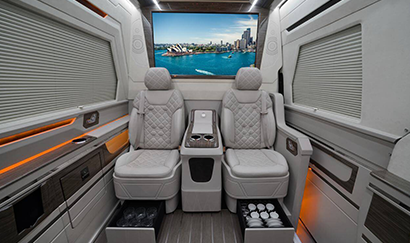 Founded in 2015, Caleche Customs quickly distinguished itself through its innovative approach to vehicle customization. What began with the conversion of the Mercedes-Benz Sprinter into a convertible van, an instant hit with sightseeing companies, has evolved into a robust portfolio of bespoke conversion solutions. This journey reflects the company's commitment to excellence and innovation in every project undertaken.
A key aspect of Caleche Customs' success lies in its collaboration with Mercedes-Benz dealers. This partnership has been instrumental in leveraging the Sprinter platform, solidifying the company's reputation for quality and reliability. The Sprinter conversions remain a cornerstone of the company's offerings, appreciated for their versatility and adaptability to various business needs.
Caleche Customs' proficiency isn't limited to Mercedes-Benz vehicles. The company has expanded its scope with the introduction of the KIA unicamp project, a multipurpose vehicle (MPV) that ingeniously transforms into a camper. This venture demonstrates the company's agility in responding to diverse market demands, offering innovative solutions beyond traditional paradigms.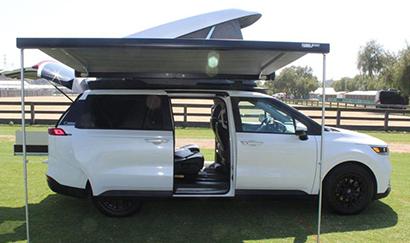 With Las Vegas' growth, Caleche Customs has also played a pivotal role in supporting local businesses. The company's upfits have been a boon for the tourism and hotel industries, providing enhanced transportation solutions that align with the dynamic needs of these sectors.
The range of vehicle models offered by Caleche Customs is a testament to its versatility. Models like Innova Roadtrip, Elleganza, Crusader, Voyager, Unicamp, Smart Shuttle, and Valise showcase the company's ability to cater to a wide array of customer preferences and requirements.
Caleche Customs' primary target market revolves around the Las Vegas local scene, particularly entities in transportation services such as limos, transport companies, and hotels.
As Caleche Customs continues to redefine the standards of vehicle conversion, it invites the local Las Vegas community to discover the unparalleled quality and innovation that define its creations.
For more information, visit http://www.caleche-customs.com or reach out at [email protected].
Media Contact
Company Name: Caleche Customs
Contact Person: Media Relations
Email: Send Email
Phone: 702-566-1628
Address:108 Cassia Way
City: Henderson
State: NV 89014
Country: United States
Website: http://www.caleche-customs.com