Ron Barons Conference 2023 – Kevin Pellegrini CEO of West Pine 43 LLC shares the theme & announces hiring plans for the upcoming year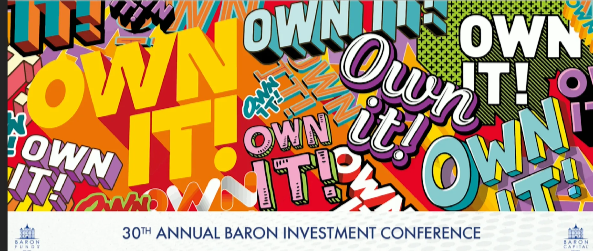 Kevin Pellegrini is CEO and founder of West Pine 43 LLC. They're an asset management and financial services firm. West Pine 43 LLC's top priority is wealth creation for their clients. Their discovered opportunities platform highlights fund managers to its advisors. Baron Capital is a mutual fund manager run by Ron Baron. The Baron Capital Conference this year marks its 30th anniversary. The theme at this year's conference, "OWN IT". A simple but powerful phrase that hits and Ron Baron embodies. "OWN IT" as in own high conviction businesses and not 'stocks.' As in, take a long term stake and don't get waffled out of a position. As in, dig deep and really understand the longer term fundamentals.
Kevin Pellegrini adds, "Great conference and appropriate theme. I've been a long time investor in baron funds and Ron Baron. "OWN IT", to me means have conviction in an idea you believe in. Take Bitcoin, I became a believer in 2017-2018 in the best in class decentralized asset. Even though near term catalysts can take many forms; I'm in it for the longer term and believe that its adoption story is still early." Baron Conference past atendee's Bon Jovi, Tim Mcgraw, Billy Crystal, Huge Jackman, Chris Rock, Louis C.K. and Elon Musk. The conference was held at The Metropolitan Opera House.
West Pine 43 LLC adds that they were so inspired by the conference and 200 plus employees that they rolled out early their ambitious hiring plans for 2024. "We aim to attract talent from the bulge bracket space. Although we are also open to individuals or teams at smaller boutiques if we think they can grow with us. Takis Sparagis, Alkeon Capital turned over his entire team prior to launching Alkeon. He then distributed equity and built a diverse and top team that stands today. Seeing this from a far taught me how to allocate equity to attract talent".
About West Pine 43 LLC:
West Pine 43 LLC is a Registered Investment Advisor based in New York that offers a full suite of financial planning and asset management services to high net, corporate retirement plans, endowments and charitable foundations. The firm's core principals are bringing value added- investments and financial planning to help its clients. For more information, please visit wpine43.com Advisory services are only offered to clients or prospective clients
Media Contact
Company Name: West Pine 43 LLC
Email: Send Email
Address:641 Lexington avenue, 14th floor
City: New York
Country: United States
Website: wpine43.com