Allergic Rhinitis Pipeline Analysis (2023) Covering Clinical Trials, Emerging Therapies, FDA, EMA, and PMDA Approvals, Competitive Landscape | Regeneron, Immunotek, AOBiome, Siolta, Revolo, Inimmune
As per DelveInsight's assessment, globally, about 35+ key pharma and biotech companies are working on 35+ pipeline drugs in the Allergic Rhinitis therapeutics landscape based on different Routes of Administration (ROA), Mechanism of Action (MOA), and molecule types. Several of the therapies are in the advanced stages of clinical development and are expected to launch in the coming years.
"Allergic Rhinitis Pipeline Insight, 2023" report by DelveInsight outlines a comprehensive assessment of the present clinical/non-clinical development activities and growth prospects across the Allergic Rhinitis Market.
The Allergic Rhinitis Pipeline report embraces in-depth commercial, regulatory, and Allergic Rhinitis clinical trial assessment of the pipeline products from the pre-clinical developmental phase to the marketed phase. The report also covers a detailed description of the emerging Allergic Rhinitis drugs, including the mechanism of action, clinical studies, NDA approvals (if any), and product development activities comprising the technology, collaborations, mergers, acquisition, funding, designations, and other product-related details.
Allergic Rhinitis Pipeline Analysis
The report provides insights into:
The report provides detailed insights into the emerging therapies for Allergic Rhinitis treatment and the aggregate therapies developed by major pharma companies.

It accesses the different Allergic Rhinitis therapies segmented into early-stage, mid-stage, and late-stage of clinical development.

It outlines the major Allergic Rhinitis companies involved in targeted therapeutics development with respective active and inactive (dormant or discontinued) projects.

The report evaluates the Allergic Rhinitis drugs that are under development based on the stage of development, route of administration, target receptor, monotherapy or combination therapy, a different mechanism of action, and molecular type.

It navigates the major collaborations (company-company collaborations and company-academia collaborations), licensing agreements, financing details, data presentation by the pharma giants, and regulatory approval in the Allergic Rhinitis therapeutics market.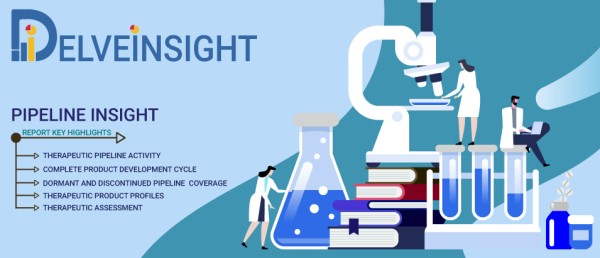 Allergic Rhinitis Therapeutics Landscape
The treatment goal for allergic rhinitis is to relieve symptoms. Therapeutic options to achieve this goal include avoidance measures, nasal saline irrigation, oral antihistamines, intranasal corticosteroids, combination intranasal corticosteroid/antihistamine sprays; leukotriene receptor antagonists (LTRAs), and allergen immunotherapy. ,
Some of the approved therapies approved for Allergic Rhinitis include XOLAIR by Novartis Pharmaceuticals, ODACTRA/ACARIZAX/MITICURE (SLIT-tablet) by ALK-Abello, GRASTEK/GRAZAX (Grass pollen allergy vaccine tablet) by ALK-Abello, ITULAZAX, RAGWITEK/RAGWIZAX, CEDARCURE by ALK-Abello, Stallergenes Greer's ACTAIR (STG320) and ORALAIR, Glenmark Pharmaceuticals' (RYALTRIS), BILAXTEN/BILANOA by FAES Farma/Taiho Pharmaceutical, RUPAFIN by Mitsubishi Tanabe Pharma Corporation, DESALEX by Kyorin Pharmaceutical Co, and ALLESAGA TAPE by Hisamitsu Pharmaceutical Co., Inc.
A high unmet need prevails in the current therapies for treating allergic rhinitis. Despite good efficacy, some patients discontinue or reject SLIT because the treatment has a slow onset, is long-lasting, and has no surveillance like SCIT. Poor compliance is a general challenge for prolonged medical treatments. To cater to their needs, many molecules are in the pipeline to treat allergic rhinitis patients across the 7MM. Some major products are anticipated to hit the market during 2019–2032, including REGN5713-5714-5715 and Grass MATA.
There are approx. 35+ key companies developing therapies for Allergic Rhinitis. Currently, Regeneron Pharmaceuticals is leading the therapeutics market with its Allergic Rhinitis drug candidates in the mid to advanced stage of clinical development.
Allergic Rhinitis Companies Actively Working in the Therapeutic Market Include:
Abdi Ibrahim Pharmaceuticals

Regeneron Pharmaceuticals

Hanmi Pharmaceutical

Immunotek

Anhui Palo Alto Pharmaceuticals, Inc.

Revolo Biotherapeutics

Emergo Therapeutics, Inc.

Advagene Biopharma

AOBiome LLC

H. Lundbeck A/S

CSPC ZhongQi Pharmaceutical

Inimmune

Allergy Therapeutics

Array Biopharma

Siolta Therapeutics

ASIT biotech

HAL Allergy Group

Worg Pharmaceuticals

ILTOO Pharma
And Many Others
Emerging and Marketed Allergic Rhinitis Drugs Covered in the Report Include:
REGN5713-5714-5715: Regeneron Pharmaceuticals
REGN5713-5714-5715 is a cocktail of three Bet v1 monoclonal antibodies. Regeneron Pharmaceuticals is investigating REGN5713-5714-5715 as intravenous injections in Phase III clinical studies for the treatment of allergic rhinitis and conjunctivitis.
Inmunotek is developing a subcutaneously administered immunotherapy product MM 09, containing biological extracts of house dust mites, designated as M 601 (MM09-MG01). A Phase III Prospective, randomized, placebo-controlled, multicenter of 3 active treatment groups, compared to 1 placebo group, for the determination of the efficacy and safety of subcutaneous immunotherapy in patients with mild to moderate asthma and allergic rhinitis/rhinoconjunctivitis (intermittent or persistent) due to hypersensitivity to house dust mites (Dermatophagoides pteronyssinus and / or D. farinae) and grass pollen has been initiated.
Request the Sample PDF to Get a Better Understanding of the Emerging Drugs and Allergic Rhinitis Companies Working in the Market @
https://www.delveinsight.com/sample-request/allergic-rhinitis-pipeline-insight
Analysis of Emerging Allergic Rhinitis Therapies by Phases
The report covers the emerging products under different phases of clinical development like –
Late-stage products (Phase III)

Mid-stage products (Phase II)

Early-stage product (Phase I)

Pre-clinical and Discovery stage candidates

Discontinued and inactive candidates
Route of Administration
Allergic Rhinitis pipeline report provides the therapeutic assessment of the pipeline drugs by the Route of Administration. Products have been categorized under various ROAs such as
Oral

Parenteral

Intravitreal

Subretinal

Topical
Molecule Type
Products have been categorized under various Molecule types such as
Monoclonal Antibody

Peptides

Polymer

Small molecule

Gene therapy
Learn How the Allergic Rhinitis Treatment Outlook will Evolve with the Ongoing Clinical and commercial Activities in the Therapeutic Market @
https://www.delveinsight.com/sample-request/allergic-rhinitis-pipeline-insight
Table of Content (TOC)
1. Report Introduction
2. Executive Summary
3. Allergic Rhinitis Treatment Patterns
4. Allergic Rhinitis – DelveInsight's Analytical Perspective
5. Therapeutic Assessment
6. Allergic Rhinitis Late Stage Products (Phase-III)
7. Allergic Rhinitis Mid-Stage Products (Phase-II)
8. Allergic Rhinitis Early Stage Products (Phase-I)
9. Pre-clinical Products and Discovery Stage Products
10. Inactive Products
11. Dormant Products
12. Allergic Rhinitis Discontinued Products
13. Allergic Rhinitis Product Profiles
14. Major Allergic Rhinitis Companies in the Market
15. Key Products in the Allergic Rhinitis Therapeutics Segment
16. Dormant and Discontinued Products
17. Allergic Rhinitis Unmet Needs
18. Allergic Rhinitis Future Perspectives
19. Allergic Rhinitis Analyst Review
20. Appendix
21. Report Methodology
*The Table of Contents (TOC) is not exhaustive; the final content may vary. Refer to the sample report for the complete table of contents.
Download Sample PDF to Explore the Key Offerings of the Report @
https://www.delveinsight.com/sample-request/allergic-rhinitis-pipeline-insight
About DelveInsight
DelveInsight is a leading Business Consultant and Market Research Firm focused exclusively on life sciences. It supports pharma companies by providing comprehensive end-to-end solutions to improve their performance.
Other Trending Healthcare Reports By DelveInsight
Intracardiac Echocardiography Devices Market
DelveInsight's "Intracardiac Echocardiography Devices Market Insight, Competitive Landscape, and Market Forecast, 2028" report delivers an in-depth understanding of Intracardiac Echocardiography Devices and the historical and forecasted Intracardiac Echocardiography Devices market size, share, and trends analysis globally. Moreover, it covers the key companies, emerging products, and commercial & regulatory development, in the Intracardiac Echocardiography Devices Market.
Media Contact
Company Name: DelveInsight Business Research LLP
Contact Person: Shruti Thakur
Email: Send Email
Phone: 09650213330
Address:304 S. Jones Blvd #2432
City: Las Vegas
State: NV
Country: United States
Website: https://www.delveinsight.com/market-research