Elder Law Attorney Seth Schlessel Publishes Comprehensive Article on New York Elder Laws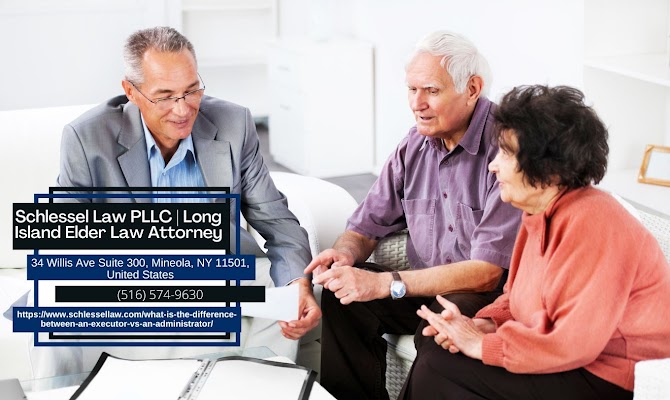 Elder law attorney Seth Schlessel of Schlessel Law PLLC, a renowned law firm, has recently released an informative and comprehensive article on the intricacies of New York elder laws. Known for his years of experience in the field, Schlessel, a seasoned lawyer, aims to enlighten New Yorkers over 65 about the legal measures they can take to protect their assets, qualify for Medicaid and Medicare, plan for long-term care, and understand social security disability and pension laws.
In the first section of the article, the elder law attorney highlights the unique legal needs of New York's older adult population. "You may have built assets over the years and need guidance on how best to protect them," states Schlessel. He also emphasizes the importance of planning for potential long-term care, a reality many seniors face.
As a firm of skilled attorneys, Schlessel Law PLLC understands the emotional challenges that come with these decisions. However, as the elder law attorney explains, these steps are essential to safeguard everything seniors have worked so hard for. It includes understanding Social Security Disability and pension laws, which can be a significant part of an older adult's income.
"One of the key services we offer at Schlessel Law PLLC is assistance with estate planning, which helps people plan how they want their assets to be protected and divided after death," states Schlessel. Additionally, the firm assists seniors in long-term care planning, which can include everything from finding an assisted living facility to arranging in-home care.
Schlessel's article also covers the vital aspects of elder law such as power of attorney, guardianships, and disability benefits. He provides insights into the importance of these legal preparations, underlining the pivotal role they play in ensuring the well-being and financial security of older adults.
"In our practice, we help seniors navigate unique legal issues related to aging, including eligibility for Medicare and federal benefits, and initiation of guardianship proceedings when necessary," Schlessel affirms. He emphasizes the role elder law attorneys play in ensuring legal documents like wills, trusts, and advance directives are in place.
Schlessel concludes his article by addressing the topic of Medicaid planning in New York, a pressing concern given the high costs of nursing home care. "Working with a lawyer for elder law can allow you to express your desires and create the documents necessary for their protection," Schlessel advises.
Finally, for those ready to take the next step in their legal planning, Schlessel Law PLLC offers consultations and comprehensive legal services in all matters related to elder law.
About Schlessel Law PLLC:
Schlessel Law PLLC is a reputable law firm based in Nassau County, New York, known for its dedication to elder law. Led by experienced elder law attorney Seth Schlessel, the firm assists seniors and their families in areas such as estate planning, Medicaid planning, and guardianship arrangements. Advocating for seniors' rights and autonomy, Schlessel Law PLLC is committed to providing invaluable advice and legal services to seniors and their loved ones.
Embeds:
Youtube Video: https://www.youtube.com/watch?v=GQSA4zV9bls
GMB: https://www.google.com/maps?cid=7387587768064061142
Email and website
Email: [email protected]
Website: http://www.schlessellaw.com/
Media Contact
Company Name: Schlessel Law PLLC
Contact Person: Seth Schlessel
Email: Send Email
Phone: (516) 574-9630
Address:34 Willis Ave Suite 300, Mineola, NY 11501
City: Mineola
State: New York
Country: United States
Website: http://www.schlessellaw.com/