Green Travel "New Toy", Veymax Joins the Electric Skateboard Industry
The history of electric skateboards is a testament to human innovation and the pursuit of sustainable transportation. As we move into the future, the continued development of Veymax electric skateboards also brings people an efficient and exciting riding experience.
At present, people use a large number of cars, which aggravates air pollution, noise pollution and water pollution in cities, threatens people's health and also leads to increasingly serious traffic congestion in cities. In this context, the concept of urban development has gradually shifted to environmental protection and walking, and the development of "green travel" has become a new goal.
Since most urban trips are no longer than 3 to 5 kilometers, light electric vehicles have incomparable advantages in terms of speed, comfort, cost and fun. The world of mobility is undergoing a profound transformation that could affect the way billions of people travel.
With the advent of electric vehicles and the expansion of the industry, the development of electric skateboards has also gained opportunities. Electric skateboards offer a more comfortable travel experience, whether for commuting to work or for short trips, they have become a new choice for people.
The Environmental Impacts of Veymax Skateboards
Veymax electric skateboards are based on a deep love of skateboarding and a strong commitment to sustainable practices dedicated to the production of high-performance skateboards. The goal of this electric skateboard is to provide an adrenaline-pumping riding experience while engaging each rider in an environmentally friendly activity.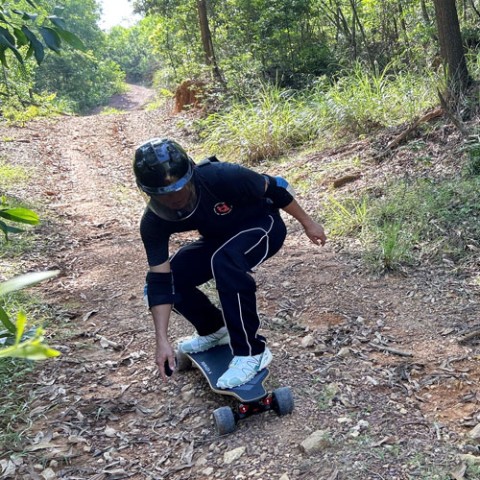 So the Veymax electric skateboard is more than just a stylish vehicle. It is an engineering feat designed for maximum efficiency and minimal environmental impact.
Battery technology: Veymax uses lithium-ion batteries, which are known for their high energy density, durability and efficiency. This allows for longer rides without frequent recharging.
Regenerative Braking: When you brake on a Veymax skateboard, you don't just slow down. The energy generated by braking is fed back into the battery, reducing waste and maximizing use.
Performance and speed: Despite its somewhat plain appearance, the Veymax skateboard shines when it comes to performance. Depending on the model and wheel size, it can reach speeds of up to 29 mph. This will not only make your commute more eco-friendly, but also faster.
Durability: Veymax electric skateboards were designed with durability in mind, so they are long-lasting. As a result, they do not need to be replaced as often, which reduces the overall environmental impact.
The way forward: future prospects
The future of electric skateboards is full of exciting possibilities. As battery technology, motor efficiency and safety features evolve, Veymax will also bring electric skateboards to market with sleeker designs, longer ranges and stronger safety mechanisms.
The history of the electric skateboard is a testament to human innovation and the pursuit of sustainable transportation – from its earliest tinkerings to its current status as a common transportation alternative.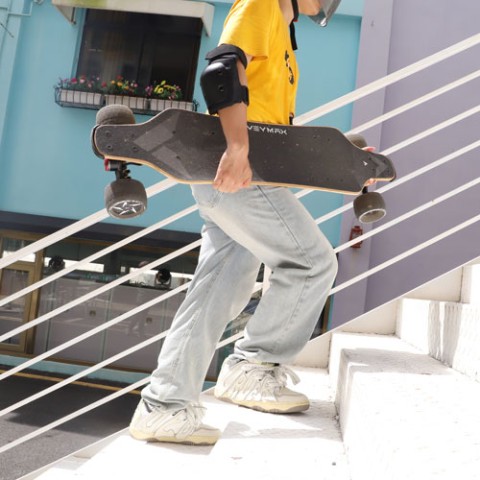 As we move into the future, the continued evolution of Veymax electric skateboards not only promises efficient and exciting rides, but also symbolizes how technology can seamlessly merge with human creativity and drive to make our world a greener and more exciting place. People are excited.
Whether you're an experienced rider or a curious newcomer, remember that every push on your electric skateboard is a bow to the rich history and limitless potential of this electric form of transportation.
Media Contact
Company Name: VEYMAX
Contact Person: Eileen
Email: Send Email
Phone: +1 3475932654
Country: United States
Website: https://veymax.com/