Explore Zeelool Brand: Redefining Eyeglasses Style
Zeelool is a widely recognized optical eyewear brand that has gained worldwide popularity thanks to its exceptional products and services. With over six years of unwavering dedication, Zeelool is committed to fulfilling its mission of providing high quality, affordable eyeglasses for individuals from all walks of life.
Whether you're a daily eyeglass wearer, a fashion enthusiast, or someone in search of glasses suitable for any age group, Zeelool is devoted to offering high-quality options that meet your needs.
Vintage style:
Zeelool offers a range of eyeglass frames inspired by vintage styles. These frames feature classic shapes, bold colors, and unique details.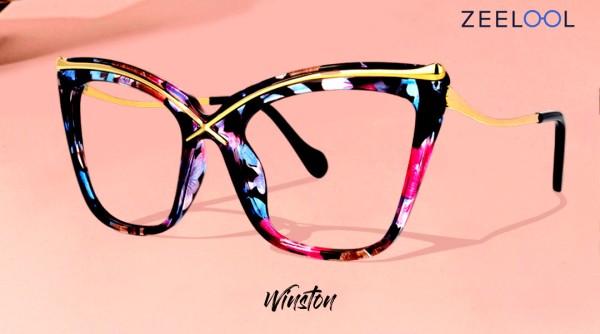 The Winston frames draw inspiration from the classic aviator style, a true vintage emblem. With their a butterfly design, intersecting metal bars, and slim temples, these frames create a retro-inspired look with a touch of modern flair. They come in various finishes to cater to your personal style.
Simple and modern style:
Clean lines, stylish design, and minimalist aesthetics are also prominent in Zeelool eyeglasses collection. These frames showcase simplicity and elegance, making them perfect for those who appreciate a modern and understated style.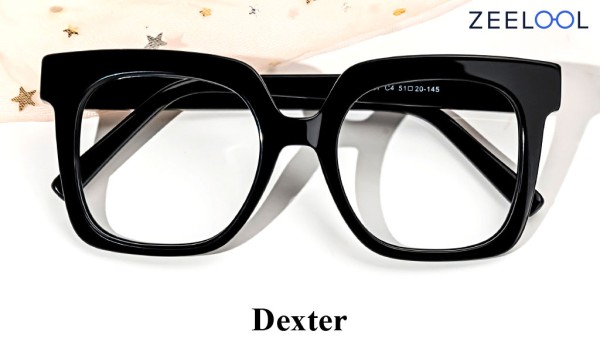 The Dexter frames feature a fashionable square shape that exudes a sense of minimalistic beauty. These frames showcase a modern and sleek design, ideal for individuals seeking a simple yet stylish appearance. The Dexter frames come in various finishes, effortlessly blending simplicity with modernity.
Bold and eye-catching style:
For those who love to showcase their personality with eyeglasses, Zeelool provides bold and eye-catching frames. These frames come in vibrant colors, oversized shapes, and unique patterns, allowing you to express your individuality and stand out from the crowd.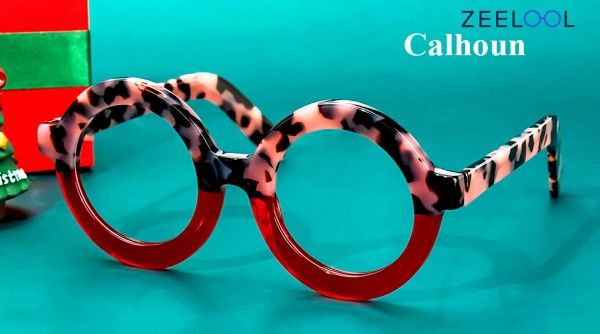 The Calhoun frames seamlessly blend boldness with elegance, thanks to their oversized round shape and intricate details. These frames exude confidence and add a touch of charm to any outfit. Calhoun frames offer a wide range of colors and finishes, making them perfect for those who want to display a bold yet refined style.
Geometric and angular design styles:
Zeeool uses geometric and angular designs to add a modern and edgy look to its eyewear. These geometric frames often feature sharp angles, non-traditional shapes, and architectural elements, creating a fashion-forward look.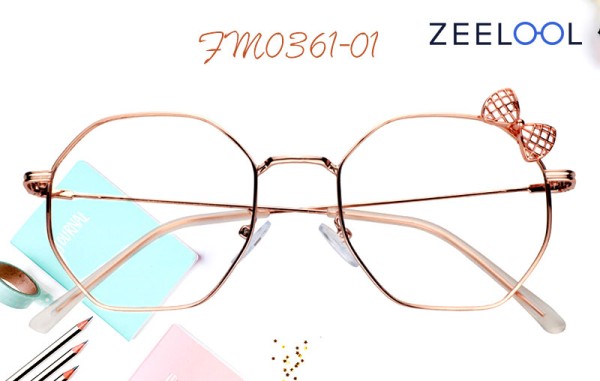 The Kaitlyn frames features bold geometric shapes, clean lines, and sharp angles. These frames have a modern and edgy look, perfect for those who want to showcase a bold style. Kaitlyn frames come in a variety of colors and finishes, adding a touch of geometric style to any outfit.
Crystal and semi-transparent styles:
In recent years, crystal and semi-transparent frames have become increasingly popular, and Zeelool has embraced this trend into its collection. These frames have a subtle yet modern charm that enhances your facial features and adds a touch of sophistication.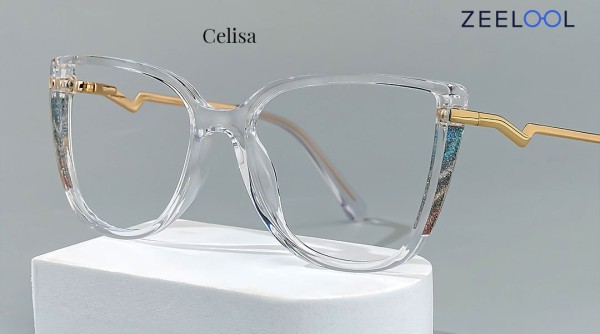 The Celisa frames feature crystal transparent frames with a soft and ethereal look. These frames exude delicate and feminine allure, making them perfect for those who seek a subtle and elegant style. Celisa frames come in gentle tones and subtle patterns, adding a touch of refinement to your ensemble.
Sustainable and Eco-Friendly Materials:
Zeelool also offers eyeglasses made from eco-friendly materials such as recycled acetate fibers and bamboo, combining style with environmental consciousness. These frames have become a popular choice for those who prioritize sustainable development.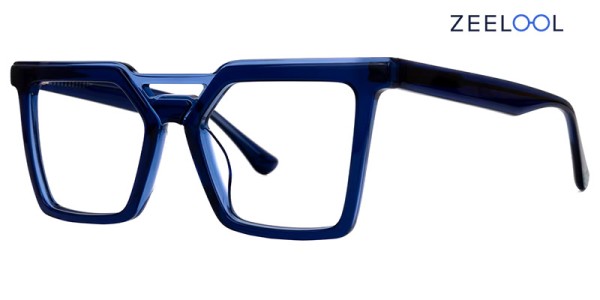 Zeelool cares about the environment and sustainable development, and applies the concept of environmental protection to the design and production of eyewear. Demar frames are part of Zeelool's commitment to the protection of the natural environment. These Eco frames are made from biodegradable materials, based on natural substances, and our raw materials are certified by the Forest Stewardship Council (FSC®) to ensure that our products are safe, legal and technically suitable for the intended application. Choose Demar frames and convey the concept of environmental protection with Zeelool.
Whether users prefer exquisite and classic designs, sleek and bold frames, or a simple and understated, stylish and eco-friendly style, Zeeool has a variety of options to suit users' personal taste and fashion preferences. Zeelool pays attention to details, maintains high-quality craftsmanship, and is committed to staying up-to-date with the latest trends. The eyeglasses provided not only offer clear vision but also showcase a sense of fashion.
Media Contact
Company Name: Zeelool Optical
Contact Person: Kelly Li
Email: Send Email
Phone: +1 (302) 990-0619
Address:5900 BALCONES DRIVE SUITE 100
City: Austin
State: Texas
Country: United States
Website: https://www.zeelool.com