Mobilicom Is Leveraging A First Mover Position To Provide Robust Cybersecurity Solutions To Small-Drone And Antonymous Vehicle Markets ($MOB)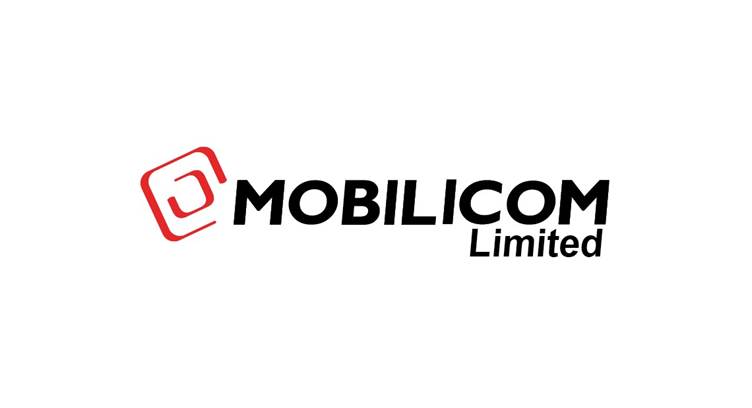 Mobilicom Limited (NasdaqCM: MOB) is proving that pioneering a market has its advantages. A result of that, at least for publicly traded companies like MOB, is shown through an increasing share price, a box MOB checks with an over 55% YTD gain. But that's just one of the benefits. Of several more, the most significant advantage to those creating markets is that they often earn the lion's share of sector revenues. As a first mover in a developing cybersecurity market for small-drone and antonymous vehicle assets, Mobilicom has that outcome in its crosshairs. (*share price from 01/01/23 – 09/13/23 market open, $0.97 – $1.51, Yahoo! Finance)
Rightly so. Focused where others weren't, MOB uniquely positioned itself to target a massive emerging cybersecurity market opportunity. In fact, more than uniquely positioned, MOB is ideally positioned to capitalize on earning millions, even billions, in potential near and long-term revenues as one of the first companies to introduce a cybersecurity solution optimized for small-sized drones and robotics, its ICE Cybersecurity Suite.
Admittedly, scoring that level of revenue reads as an overly ambitious forecast. However, the bullish speculation is warranted because its ICE Cybersecurity platform provides a measurable competitive edge in a thin competitive landscape.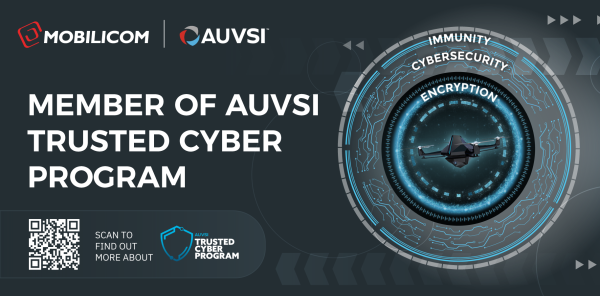 Mobilicom Offers The Right Solutions At The Right Time
In fact, it's justified. Mobilicom's products and services put them in the right place at the right time to seize potentially transformative revenue-generating opportunities. And achieving that position is no accident. It results from MOB investing significant resources to develop innovative cybersecurity solutions that do more than serve this niche market; those initiatives have also positioned Mobilicom to support its identity as a leader in providing robust cybersecurity solutions in the small-drone, robotics and un-crewed vehicle marketplace.
That's evidenced by MOB closing significant deals, including one with the Israel Ministry of Defense, which uses its ICE Cybersecurity solution to protect its small-drone assets. That contract may lead to more, potentially from the United States' reported focus on increasing its drone arsenal. A report was published earlier this month indicating that the Pentagon has started to assess the possibility of developing an artificial intelligence (AI)-powered fleet of drones and autonomous systems that officials argue will allow the US to compete with and counter threats from China. That news may have sparked an over 25% rally in MOB stock earlier this month. If so, investors tuning into the MOB story are timely to the value proposition.
Not only from a product perspective but also from a competitive analysis. In that respect, MOB is making it hard for those trying to break into the space. In addition to supportive IP, MOB is maximizing the value inherent to a product portfolio that has passed rigorous testing and has been validated by large customers. Beyond fueling organic growth, that critical distinction exposes a valuation disconnect between MOB's assets, revenues, and share price ripe for the taking.
Mobilicom Differences Are Advantages
Considering the impressive YTD increase, many investors are. And that interest is warranted, as headlines relating to the Ukraine-Russia conflict underscore the importance of embedding cybersecurity assets into small-sized drone fleets. Forbes reported in 2022 that Russia's electronic warfare troops rendered 90% of Ukraine's drones inoperative. It's getting worse. An article in the New York Post in May 2023 reported that Ukraine is losing 10,000 drones per month due to Russian electronic warfare. While the stats on the Russian side may be less forthcoming, it's more likely than not that they are also losing considerable numbers of drones through the same cyber breaches. Thus, it's essential to understand that physical weaponry isn't the only threat to small-drone assets, as cyber infiltration is also inflicting substantial damage to mission-critical systems.
Keep in mind, too, that small-drone losses aren't limited to just the battlefield. Similar vulnerabilities exist for drones operating in the commercial space, affecting delivery applications, utility/oil/gas inspections, the mining & process industry, and even first responders. That's led to corporate users such as Amazon (NASDAQ: AMZN), Walmart (NYSE: WMT), and Exxon (NYSE: XOM) to invest heavily in small-drone security to safeguard their fleet operations. These small-size drones, also called mini or small drones, typically weigh up to 250 pounds and operate within distances ranging from 1 to 15 kilometers (1 to 10 miles). While small compared to drones used for long-distance missions, don't under-appreciate their contributions. These roughly $50,000 assets carry essential payloads, including cameras, parcels, and light military equipment. Because of their compactness, lightness, low power consumption, and affordability, businesses, and defense forces utilize these small drone assets more frequently, leveraging their abilities to provide the optimal balance between price, size, and performance.
That demand is leading to Mobilicom scoring some significant deals. Mobilicom recently announced receiving a purchase order for its end-to-end cybersecurity solutions from a global autonomous and remote-controlled armor technology provider. That deal resulted from a product and services design win, leading to Mobilicom's Mobile Ground Control Station 10″ Pro, MCU Mesh Networking, and SkyHopper Datalinks being installed into autonomous and remote-controlled vehicles for customers in the homeland security and defense markets.
The better news from a company and investor perspective is that more deals are expected. Mobilicom CEO and Founder Oren Elkayam appears bullish on the forecast, saying, "This purchase order marks the first in a line of expected orders for initial delivery to customers by our design-win partner, an armor and autonomous vehicle provider." His optimism stems from the value inherent to his company's impressive IP portfolio, which integrates multiple products into a turn-key bundle ready for deployment.
Mobilicom Revenue Growth Through Design Win Momentum
That advantage has led to Mobilicom earning many design wins over the past two years. And remember, each win typically results in revenues. The company noted one of its clients has transitioned from the design-win phase to the initial production stage, setting up potentially significant deliveries to the US Department of Defense. Another consideration supporting near-term growth is that contracts earned have their own organic growth potential. In fact, MOB's strategy is to keep its clients close with recurring revenue through high-margin repeat hardware sales and from its software and cybersecurity SaaS solutions.
More directly, once its technology is embedded, MOB has a significantly better chance to cross-sell bundled solutions with multiple hardware, software, and services to drive higher revenues while providing flexible pricing that can maintain high gross margins. Moreover, MOB can facilitate growth by doing what they do best: providing its clients with an impressive product suite that keeps revenue flowing for them while keeping the barriers to competitive entry high for others. More than clients are appreciating what MOB offers. The industry is giving accolades as well.
Mobilicom has earned innovation awards, grants, certifications, and standards recognition by the US, Japan, and the EU. They have also earned industry leadership awards from AUVSI, the Association for Unmanned Vehicle Systems International, which has helped the company secure meetings with US Congress to advocate for drone cybersecurity. That recognition has led to busy months of activity, some of which can immediately increase shareholder value.
For instance, in March, Mobilicom demonstrated a 5G AI Mesh Network for Autonomous Vehicles and announced a share buyback. In April, MOB announced securing a repeat order for its Mobile Ground Control System. In May, Mobilicom technology was chosen by the UAE Government to protect EVs for Homeland Security and defense. Also in May, MOB joined the US cybersecurity Industry standard as a contributor and entered a Strategic Partnership with the US Prime Contractor for the DOD. In June, MOB launched Cybersecure SDR to expand its marketing reach into the mid-sized drone market. In July, the company announced its commercial scale order from Teledyne-FLIR for a drone fleet sold to the US DOD. Then, in August, the company announced further global market traction by doing new client business in Korea, Brazil, and Canada. That's a lot of groundwork completed for a microcap company.
MOB Is Expediting Cybersecurity Market Penetration
That global market penetration sets the revenue-generating stage nicely for the remainder of 2023. So do live demonstrations showing the advantages of its end-to-end solutions that deliver a comprehensive and holistic approach to cybersecurity. It's resulted in a deal with Teledyne-FLIR (NYSE: TDY), one of the world's largest manufacturers of small-sized drones and robotics. MOB announced TDY's intent to purchase 120 of Mobilicom's SkyHopper PRO datalink systems. Like its other design wins, the deal with Teledyne came after its products, services, and platforms passed critical design, development, integration, testing, and validation. In this case, those positive results led to MOB's largest-ever commercialization order to serve federal agencies and customers in the US markets.
And it's likely to keep on giving, noting that Teledyne-FLIR is expected to continue integrating MOB's SkyHopper PRO systems into small-sized drones for the US Department of Defense (DOD). Revenues from the deal aren't all forward-looking, either. Mobilicom said it expects to post considerable income from that agreement this quarter. Other sources are also likely to contribute to a steepening revenue curve.
Supporting that thesis, Mobilicom announced design win sales in Korea, Brazil, and Canada. In Korea, a drone manufacturer ordered Mobilicom's newly designed and released MCU Maxi Controller PRO, a mobile, handheld Ground Control Station, for integration into its drones. Opening MOB's market reach in Brazil, a client manufacturing robotics and un-crewed ground vehicles ordered Mobilicom's SkyHopper Datalinks for its small-sized robotics solutions. MOB's SkyHopper Datalinks was also ordered by a Canadian drone services provider in the oil, gas, and mining industries, who plan to utilize the technology to distribute real-time sensor feed from drones to on-the-ground users.
Those deals are a part of the 48 design wins as of June 30, 2023. That's a huge deal, given that each win represents initial sales of Mobilicom's systems and components being integrated into new autonomous systems designed by manufacturers of drones and robotics. The better news is that MOB describes its growing client book as including at least eight Tier-1 customers. Those deals can be particularly lucrative given the deep pockets that come with them, which should benefit MOB as it scales to serve the increasing commercial demand from uncrewed and autonomous vehicle manufacturers. While those deals are important, so is having the necessary capital to meet that demand. Fortunately, Mobilicom checks that box, too.
MOB Closed A $13 Million Funding
Mobilicom secured $13 million in funding last year, expected to be ample to fuel 2023 growth, considering its monthly cash burn is reportedly less than $500,000. Mobilicom reported having roughly $11 million in available cash, about 24 months of runway, as of last quarter's end. Better still, with no debt and a potent business pipeline, that capital can be put to work to accelerate MOB's expansion. That mission is already underway.
Since its inception in 2017, MOB has expanded its sales reach into 16 countries, accounting for over 50 unique client contacts. They also have 34 patent claims in two patent families, which add value by protecting and increasing its competitive edge and distance. Its multinational presence also brings considerable revenue-generating opportunities, even more so in the high-dollar defense and commercial drone sectors. Keep in mind that earning a leading position to serve this vast potential comes with a significant prize: the spoils from a small-drone market estimated to be worth over $8.5 billion by 2026.
Seizing on that opportunity, MOB has created a formidable infrastructure to support aggressive growth strategies and initiatives. Assets within it, including its innovative end-to-end solutions-provider abilities, are already helping the company turn aspirations into revenues. That includes leveraging the value inherent to its Mobile Mesh Networking Aerial terminals that connect multiple drones to a fleet and swarm operation, its Cybersecurity Suite AI-based 360º degree protection of drones' platforms data and communication channels, and its ControliT, a cloud-based network management software solutions for drone operators. Additional value is added from MOB's SkyHopper Datalinks Bi-directional data links that share and distribute video and data in real-time, all supported by rugged ground terminals.
Mobilicom's work and assets are attracting significant attention. Deservedly so. Competitive advantages over competing products and services have led to MOB signing a Who's Who client list, including Airbus SE, Elbit Systems (NasdaqGS: ESLT), Censys, and several other prominent global players. These contracts will support MOB as it aims to score additional and potentially massive deals with other companies pioneering the drone and autonomous vehicle sector, including Lockheed Martin (NYSE: LMT) and Tesla (NASDAQ: TSLA), the latter keeping no secret of its plans to utilize autonomous vehicle technology in its next generation of vehicles. While all of these deals generate near and long-term value, the biggest takeaway from the agreements is that Mobilicom's technology extends well beyond the borders of military defense. That difference is an advantage that could generate millions, if not billions, in sales over the next few years as the company scales to meet diverse client needs.
Only 4.8 Million Shares Outstanding
Those revenues can be met with a meager share count. As of August 23, 2023, MOB reported having only 4.8 million shares O/S, and a good portion of those shares are tightly held by insiders. Interestingly, despite the low O/S count, liquidity is excellent. Over the past three months, an average of 1.64 million shares exchanged hands daily. That has kept trading spreads tight, allowing investors to capitalize on profit-taking without creating too much downward pressure.
While taking profits is never a bad practice, investors may want to do so on advisement. Leaving the Australian ASX exchange to trade exclusively on the NASDAQ, Mobilicom should reach US investors' radar screens this month. When it does, it should show as a cybersecurity sector gem, considering its focus on maximizing revenue-generating opportunities in a relatively untapped market. Then, factoring in the United States' expected new production, a case is made supporting that MOB is indeed doing the right things at the right time to create sustainable shareholder value. In other words, the rally so far in 2023 could be the precursor to more of the same.
Disclaimers: Shore Thing Media, LLC. (STM) is responsible for the production and distribution of this content. STM is not operated by a licensed broker, a dealer, or a registered investment adviser. It should be expressly understood that under no circumstances does any information published herein represent a recommendation to buy or sell a security. Our reports/releases are a commercial advertisement and are for general information purposes ONLY. We are engaged in the business of marketing and advertising companies for monetary compensation. Never invest in any stock featured on our site or emails unless you can afford to lose your entire investment. The information made available by STM is not intended to be, nor does it constitute, investment advice or recommendations. The contributors may buy and sell securities before and after any particular article, report and publication. In no event shall STM be liable to any member, guest or third party for any damages of any kind arising out of the use of any content or other material published or made available by STM, including, without limitation, any investment losses, lost profits, lost opportunity, special, incidental, indirect, consequential or punitive damages. Past performance is a poor indicator of future performance. The information in this video, article, and in its related newsletters, is not intended to be, nor does it constitute, investment advice or recommendations. STM strongly urges you conduct a complete and independent investigation of the respective companies and consideration of all pertinent risks. Readers are advised to review SEC periodic reports: Forms 10-Q, 10K, Form 8-K, insider reports, Forms 3, 4, 5 Schedule 13D. For some content, STM, its authors, contributors, or its agents, may be compensated for preparing research, video graphics, and editorial content. Shore Thing Media, LLC. has been compensated up to three-thousand-five-hundred-dollars cash via wire transfer by a third party to produce and syndicate content for Mobilicom Limited. for a period of two weeks ending on September 16, 2023. As part of that content, readers, subscribers, and website viewers, are expected to read the full disclaimers and financial disclosures statement that can be found on our website. Contributors reserve the right, but are not obligated to, submit articles for fact-checking prior to publication. Contributors are under no obligation to accept revisions when not factually supported. Furthermore, because contributors are compensated, readers and viewers of this content should always assume that content provided shows only the positive side of companies, and rarely, if ever, highlights the risks associated with investment. Thus, readers and viewers should accept the content as an advertorial that highlights only the best features of a company. Never take opinion, articles presented, or content provided as a sole reason to invest in any featured company. Investors must always perform their own due diligence prior to investing in any publicly traded company and understand the risks involved, including losing their entire investment. The Private Securities Litigation Reform Act of 1995 provides investors a safe harbor in regard to forward-looking statements. Any statements that express or involve discussions with respect to predictions, expectations, beliefs, plans, projections, objectives, goals, assumptions or future events or performance are not statements of historical fact may be forward looking statements. Forward looking statements are based on expectations, estimates, and projections at the time the statements are made that involve a number of risks and uncertainties which could cause actual results or events to differ materially from those presently anticipated. Forward looking statements in this action may be identified through use of words such as projects, foresee, expects, will, anticipates, estimates, believes, understands, or that by statements indicating certain actions & quote; may, could, or might occur. Understand there is no guarantee past performance will be indicative of future results. Investing in micro-cap and growth securities is highly speculative and carries an extremely high degree of risk. It is possible that an investors investment may be lost or impaired due to the speculative nature of the companies profiled.
Media Contact
Company Name: STM, LLC.
Contact Person: Michael Thomas
Email: [email protected]
Country: United States
Website: https://primetimeprofiles.com/