Embark on an Intriguing Journey of Hope and Resilience with the "My Forever Breath: Blooming in Suffocating Times"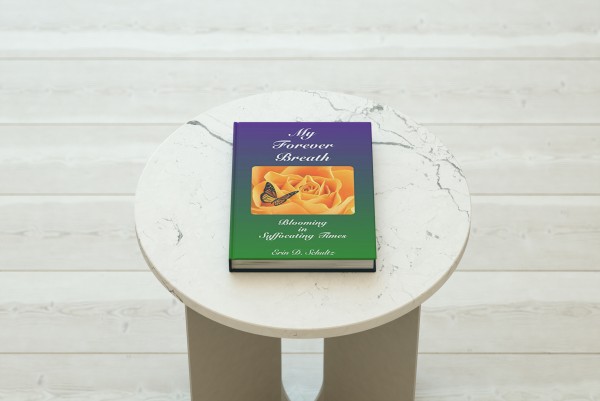 In a world where everyone gets a share of challenges and trying moments, Erin D. Schultz is thrilled to announce the launch of "My Forever Breath: Blooming in Suffocating Times," an inspiring book that motivates readers to go through the depths of adversity with courage and resilience. This book is for readers looking for encouragement in hard times.
"My Forever Breath: Blooming in Suffocating Times" with an expertly and meticulously woven relatable narrative, invites readers to explore the power of the human spirit to endure and blossom during challenging circumstances. The book comes with practical and uplifting stories to motivate the readers.
"My Forever Breath is your road map for not only surviving common setbacks; it presents a wide open door to flourishing in the midst of extreme challenges. I share with you my 50 years of intimate reliance on God, including an accompanying lineup of my triumphs and failures." says Erin D. Schultz, the author.
"Over the years, I've learned to bloom in suffocating times, even when my world was falling apart. I made it my goal to trust God when surrounded by overwhelming situations. On countless occasions, the Lord has comforted, encouraged, and strengthened me. That is my hope for you."
Customer Reviews:
"Fear had a hold on me for a long, long time. You have pointed me toward trusting God rather than always being taken over by my fear. I'm very grateful." – Gloria T.; Palm Beach, FL
"My Forever Breath is a wonderful book that I enjoyed reading starting with the title; it has the most beautiful title. It is an easy-to-read book and is filled with encouragement during trying and difficult times in life. I recommend it for new believers as it explains many things I would like to have known as a new believer and is backed by many Scriptures. I related to every personal experience in this book; even though my experiences were different, the emotions were the same." – Debbie Kneebone; United Kingdom
This book is available in digital format for purchase at online book retail stores. You can get a copy at Amazon and discover the transformative power of hope and resilience.
About Author
Erin D. Schultz is an author who has a passion for helping women understand the depth of God's love for them. Through her writings and drawing from her experiences during trying circumstances, she encourages all women to hold on to God in the most difficult moments for solutions.
Media Contact
Company Name: Quill Publisher
Contact Person: Gary stone
Email: Send Email
Country: United States
Website: www.quillpublisher.com