Enter the Fascinating Feline World with "Bingham the Bobcat" – a Captivating Children's Book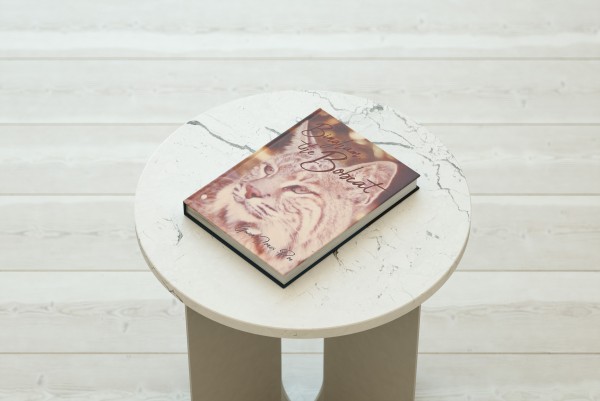 We are excited to announce the release of the "Bingham the Bobcat" book, a thrilling, exciting, and engaging book that invites children into the heart warming world of a loving cat known as Bingham. Authored by Gwen Joes Poe, this book promises to entertain children and teach them certain important lessons.
"Bingham the Bobcat" book is about the rescue and survival of the bobcat kitten, Bingham. He was one of three abandoned kittens following the tragic demise of their mother. The kitten was found, rescued, and nurtured by Vera Jones.
Through a well-woven narrative, the author not only entertains but subtly exposes to readers some invaluable lessons, such as the effective ways of properly looking after a bobcat kitten. The nursing skills given by Vera Jones that guaranteed Bobcat's survival include professional diet and veterinary care. These helped the kitten adapt to its new habitat and live for as long as ten years.
Bingham was a domesticated cat with boundaries, which everyone that he came across respected. Being tame, it was loving and endeared itself to the hearts of many. He was always the center of attention everywhere he went, including school functions, retirement homes, and company picnics.
"Bingham the Bobcat" is not just any animal story but one that sparks imagination and propels readers towards appreciating nature. This book promises to be a wonderful literary addition to a family's book collection. Its engaging illustrations make it ideal for bedtime stories and classroom reading.
The book's message of bravery and exploration is relatable to the audience, and this makes it the more exciting. Readers will be hooked on the adventures of Bobcat making them feel as if they are journeying alongside him through his imaginative feline world.
"Bingham the Bobcat" is available for download at https://www.amazon.com/Bingham-Bobcat-Gwen-Poe/dp/1644242478. Get a copy today and immerse yourself in the heartwarming and adventurous world of Bingham the Bobcat.
About Author
Gwen Joe Poe is known for her passion for telling captivating stories about nature. She is dedicated to providing imaginative, educational, and entertaining reading content for young readers. Being a seasoned storyteller about nature and children's literature, she aims to instill a sense of wonder in the nature world in the minds of children. This makes them understand the importance of safeguarding the environment for the preservation and continuity of life.
Media Contact
Company Name: Quill Publisher
Contact Person: Gary stone
Email: Send Email
Country: United States
Website: www.quillpublisher.com