Veymax Roadster X4: A fun, Easy-to-use Electric Skateboard
August 2023, the Veymax Roadster X4 electric skateboard may very well be the best non-traditional skateboard yet.
A few years ago, you might have thought electric personal transportation devices were a fad. So-called hoverboards have given the industry a bad name, leading many to abandon them entirely. But that's too early.
In 2023, electric skateboard manufacturer Veymax, after several iterations, finally released their latest device – the Veymax Roadster X4 Series.
The Veymax Roadster X4 is the latest device in their quest to make electric skateboards fun, useful, and convenient. At first glance, it even looks more like a traditional skateboard than you might think. The top of the board is covered with what appears to be an ordinary anti-slip sticker, but apart from the logo and patterns indicating directions, there are no extra patterns.
A board with a better riding experience
The main board is made of 1 layer of fiberglass + 8 layers of Canadian maple, which makes the riding and turning control more flexible. The length of the main board is 37.8 inches and the width is 9.8 inches, which has more foot space, and the rider does not have to worry about losing balance.
The entire skateboard is designed as a V-shaped concave surface, which conforms to ergonomics, keeps the center of gravity of the deck low, and absorbs vibrations during high-speed driving. The electric skateboard can hold up to 330 pounds, and even at top speed, it distributes weight evenly for a stable ride.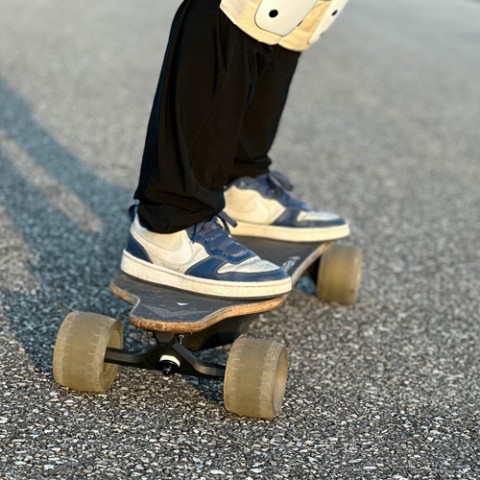 105mm wheels for more terrain
The Veymax Roadster X4 is equipped with 4 large wheels measuring 105 x 65 mm. This set of wheels has better vibration dampening and shock absorption than urethane, which provides riders with a better riding experience. They are safer than all-terrain pneumatic tires and are not afraid of punctures, flats, and blowouts. Compared with PU wheels, it reduces the torque consumption when the electric skateboard starts.
Great for those who like to think on average city roads, but also for riders who enjoy conquering bumpy roads, potholes and turf. This set of 105mm shock-absorbing wheels lets you hit more terrain without feeling every bump or worrying about a flat tire.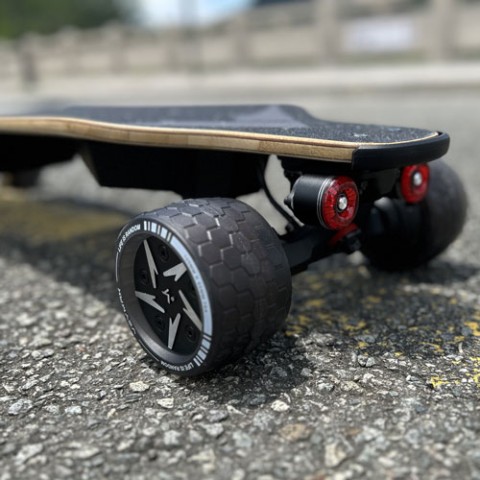 Your Daily Thrill Ride Awaits
The Veymax Roadster X4 is available for order now, priced at $599. There is also a Veymax Roadster X4S version, which has the same appearance, deck material and top speed, but the X4S's battery power and range will be better, and the price is $659.
And these 2 boards are up to $100 off right now. That means, you can buy a Veymax Roadster X4 for just $499.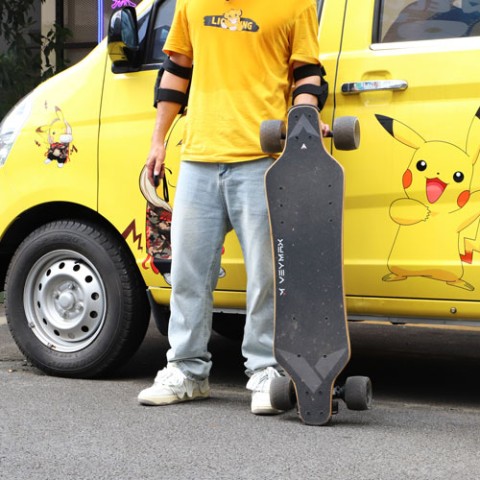 Maybe a Veymax Roadster X4 will be your first motherboard. That would be a great choice. Or you might be looking to upgrade. Expect a new skateboard to take you to the next level and grow. In this case, the Veymax Roadster X4S can also be your choice. Whatever the case, your electric skateboard purchase will bring a smile to your face year after year. But I guarantee that the Veymax Roadster X4 series will not let you down.
Media Contact
Company Name: VEYMAX
Contact Person: Eileen
Email: Send Email
Phone: +1 3475932654
Country: United States
Website: https://veymax.com/