Phenylketonuria Pipeline Landscape Analysis of 10+ Companies by DelveInsight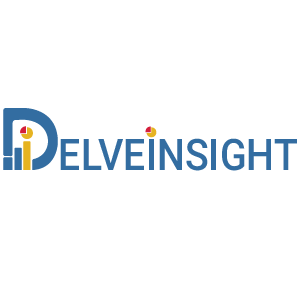 DelveInsight's, "Phenylketonuria Pipeline Insight, 2022," report provides comprehensive insights about 10+ companies and 15+ pipeline drugs in Phenylketonuria pipeline landscape.
Phenylketonuria Pipeline landscape is provided which includes the disease overview and Phenylketonuria treatment guidelines. The assessment part of the Phenylketonuria pipeline report embraces, in depth Phenylketonuria commercial assessment and clinical assessment of the pipeline products under development. In the Phenylketonuria Pipeline Report, detailed description of the drug is given which includes mechanism of action of the drug, clinical studies, NDA approvals (if any), and product development activities comprising the technology, Phenylketonuria collaborations, licensing, mergers and acquisition, funding, designations and other product related details.
Key takeaways from the Phenylketonuria Pipeline Report
DelveInsight's Phenylketonuria Pipeline report depicts a robust space with 10+ active players working to develop 15+ pipeline therapies for various indications.
Leading Phenylketonuria Companies such as Homology Medicines, PTC Therapeutics, Synlogic, Rubius Therapeutics, Agios Pharmaceuticals, Generation Bio, Jnana Therapeutics, and others are developing potential drug candidates to improve the Phenylketonuria treatment scenario.
The promising Phenylketonuria therapies in the pipeline in various stages of development includes SYNB1618, HMI-102, and others.
SYNB1618 is an oral investigational Synthetic Biotic medicine designed to break down phenylalanine in the GI tract as a potential treatment for patients with PKU. A solid oral lyophilized powder formulation was evaluated in a Phase 1 study in healthy volunteers. The drug is currently being evaluated in Phase II stage of development for the treatment of Phenylketonuria.
HMI-102 is a gene therapy that uses a harmless adeno-associated viral vector called AAVHSC15, developed from human stem cells, to deliver a functional copy of the PAH gene to cells in the liver. It is designed to produce a lasting effect after a single intravenous (into-the-vein) dose. The drug is in Phase I/II clinical trials for phenylketonuria.
Request a sample and discover the recent advances in Phenylketonuria @ Phenylketonuria Pipeline Outlook
The Phenylketonuria Pipeline report provides detailed profiles of pipeline assets, a comparative analysis of clinical and non-clinical stage Phenylketonuria, inactive and dormant assets, a comprehensive assessment of driving and restraining factors, and an assessment of opportunities and risks in the Phenylketonuria Pipeline Landscape.
Phenylketonuria Overview
Phenylketonuria (PKU) is an inborn error of metabolism that is detectable during the first days of life via routine newborn screening. PKU is inherited in an autosomal recessive pattern. PKU is characterized by absence or deficiency of an enzyme called phenylalanine hydroxylase (PAH), responsible for processing the amino acid phenylalanine. Infants with PKU typically appear normal at birth. With early screening and dietary treatment, affected individuals may never show symptoms of PKU. Symptoms may include vomiting, irritability, and/or a red skin rash with small pimples. Neurological symptoms are present in some untreated patients with PKU, including seizures, abnormal muscle movements, tight muscles, increased reflexes, involuntary movements, or tremor. The goal of treatment for PKU is to keep plasma phenylalanine levels within 120-360 umol/L (2-6 mg/dL). This is generally achieved through carefully planned and monitored diet.
Latest Breakthroughs and Developments in the Phenylketonuria Treatment Landscape
In August 2021, Janana Therapeutics announced the closing of a $50 million Series B financing To Advance Lead PKU Program And Small Molecule Pipeline Based On Next-Gen Chemoproteomic Platform.
In October 2020, the Food and Drug Administration (FDA) granted Fast Track designation to the investigational gene therapy BMN 307 (BioMarin Pharmaceutical) for the treatment of patients with phenylketonuria (PKU).
In May 2020, PTC Therapeutics announced that it agreed to acquire Censa Pharmaceuticals, focused on the development of CNSA-001 (sepiapterin), a clinical-stage investigational therapy for orphan metabolic diseases, including phenylketonuria (PKU) and other diseases.
Phenylketonuria Emerging Drugs
SYNB1618: Synlogic
HMI-102: Homology Medicines
Phenylketonuria Pipeline Analysis Report
The report provides detailed insights about emerging therapies for the Phenylketonuria treatment and the aggregate therapies developed by major pharma companies.
It accesses the different therapeutic candidates segmented into early-stage, mid-stage, and late-stage of development for Phenylketonuria Treatment.
It outlines the key companies involved in targeted therapeutics development with respective active and inactive (dormant or discontinued) projects.
The Phenylketonuria Pipeline Report evaluates the drugs that are under development based on the stage of development, route of administration, target receptor, monotherapy or combination therapy, a different mechanism of action, and molecular type.
It navigates the major collaborations (company-company collaborations and company-academia collaborations), licensing agreements, financing details, data presentation by the pharma giants, and regulatory approval in the Phenylketonuria market.
The Phenylketonuria Pipeline Report is built using data and information traced from the researcher's proprietary databases, company/university websites, clinical trial registries, conferences, SEC filings, investor presentations, and featured press releases from company/university websites and industry-specific third-party sources, etc.
Scope of the Phenylketonuria Pipeline Report
Coverage– Global
Phenylketonuria Phases
Phenylketonuria Therapies Late-stage (Phase III)
Phenylketonuria Therapies Mid-stage (Phase II)
Phenylketonuria Therapies Early-stage (Phase I)
Phenylketonuria Preclinical stage and Discovery candidates
Discontinued and Inactive candidates
Phenylketonuria Mechanism of Action
Phenylalanine ammonia-lyase customised replacements
Mixed function oxygenase modulators
Gastrointestinal microbiome modulators
SLC6A19 protein inhibitors
Phenylketonuria Molecule Types
Peptides
Monoclonal antibodies
Small molecules
Gene therapy
Phenylketonuria Route of Administration
Parenteral
Intravenous
Oral
Subcutaneous
Topical
Phenylketonuria Product Types
Monotherapy
Combination
Mono/Combination
Phenylketonuria Companies– Homology Medicines, PTC Therapeutics, Synlogic, Rubius Therapeutics, Agios Pharmaceuticals, Generation Bio, Jnana Therapeutics, and others
Phenylketonuria Therapies– SYNB1618, HMI-102, and others.
Dive deep into rich insights for Phenylketonuria Pipeline Assessment, Visit @ Phenylketonuria Pipeline Therapeutics Assessment
Table of Content
Introduction
Executive Summary
Phenylketonuria: Overview
Pipeline Therapeutics
Therapeutic Assessment
Phenylketonuria– DelveInsight's Analytical Perspective
Mid Stage Products (Phase III)
Sepiapterin: PTC Therapeutics
Mid Stage Products (Phase II)
SYNB 1618: Synlogic
Early Stage Products (Phase I/II)
HMI-102: Homology Medicines
Early Stage Products (Phase I)
RTX 134: Rubius Therapeutics
Preclinical Stage Products
Drug name: Company name
Inactive Products
Phenylketonuria Key Companies
Phenylketonuria Key Products
Phenylketonuria- Unmet Needs
Phenylketonuria- Market Drivers and Barriers
Phenylketonuria- Future Perspectives and Conclusion
Phenylketonuria Analyst Views
Phenylketonuria Key Companies
Appendix
For further information on the Phenylketonuria Pipeline therapeutics, reach out @ Phenylketonuria Drugs
About Us
DelveInsight is a Business Consulting and Market research company, providing expert business solutions for the healthcare domain and offering quintessential advisory services in the areas of R&D, Strategy Formulation, Operations, Competitive Intelligence, Competitive Landscaping, and Mergers & Acquisitions.
Media Contact
Company Name: DelveInsight Business Research LLP
Contact Person: Yash Bhardwaj
Email: Send Email
Phone: 9193216187
Address:304 S. Jones Blvd #2432
City: Las Vegas
State: NV
Country: United States
Website: https://www.delveinsight.com/