LA-based trio E.T. Man releases the latest single "The Light"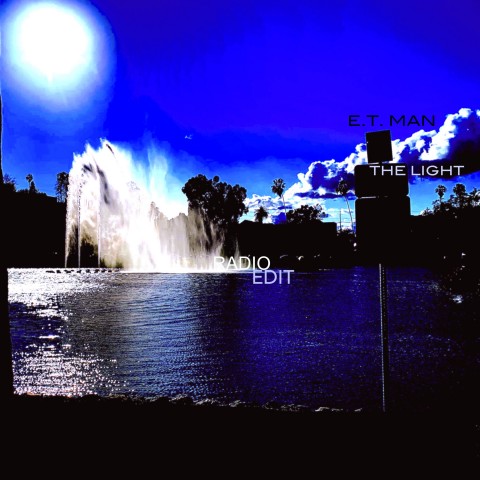 Based out of Los Angeles, E.T. Man is a band comprising of three magnificent artists who make unique music. Creating a band together was never the plan of these three individual artists, but life has its majestic ways of bringing people together in amusing ways. The foundation of the band, E.T. Man, was laid by Alessandro when he started writing music that was based on his obsession with downtown LA in 2016. He was soon joined by his beloved brother, Spencer, followed by their long-time friend, Trayler Swift, and together, they came to be known as E.T. Man, the sought after trio that we know of today.
The band likes to call their music "indie electronic, with a hybrid fusion of synth-pop, indie rock, and chillwave", and this quirky music style makes them stand out from the rest of the bands and musicians of this time. With their confidence, hard work, and unity, E.T. Man is rapidly paving their way through the music industry.
After giving several hits like "Shades of Neon", and "Smooth Operator", E.T. Man has recently released their latest single titled "The Light". Released on October 29, 2020, "The Light" is a subtle yet powerful track that is about finding your zone of peace and happiness in a world full of melancholy, chaos, and disparity.
Telling about their latest single, band member Alessandro says, "I actually wrote this song a few years ago with the mindset of trying to create a piece of music that inspires people to be positive and instills hope. It later all came together after Tony helped to mix and fine-tune it while also further assisting with various production elements, such as the bass and bridge. Spencer added some really nice backing vocals as well."
"The Light" is a euphonious single that is a perfect choice of music after a long day at work. The peaceful and relaxing beats of this song will act like therapy, which will make you forget about all your worries for a few minutes. Just plug in your headphones and play this soothing track, and feel your soul dancing with ecstasy and tranquillity.
E.T.Man came together intending to reach out to the maximum audience and providing them with music that is one of a kind, and they have been successfully fulfilling their commitment.
E.T. Man urges their fans to stay tuned for many more upcoming projects that will sway everyone off of their feet in no time.
Listen to the single "The Light" now on Spotify.com.
Twitter: https://twitter.com/e_t_man
Instagram: https://www.instagram.com/etmanmusic/
Media Contact
Company Name: AAYER MUSIC
Contact Person: Alessandro Ayer
Email: Send Email
Country: United States
Website: soundcloud.com/e_t_man