Millennia In The Making, Clean-Beauty Pioneer Vinesime Finally Arrives In The US
GEVREY-CHAMBERTIN, FRANCE – October 29, 2019 – Vinésime, the celebrated French line of clean beauty products, is excited to announce that its entire range is now available in the United States. Vinésime's products, including the 2018-19 winner of France's prestigious Victoires de la Beauté award, available now on www.vinesime-us.com
"Plants create their own defense systems and replace damaged cells quickly. How can we mimic this behavior in skincare?" asked Vinésime founder Edouard Damidot. Damidot, from a line of Cassis makers (Lejay-Lagoute) and knowledgeable about the health benefits of the black currant, joined forces with Bernard Bouvier, owner, Domaine Rene Bouvier, a distinguished organic winemaker, to found Vinésime.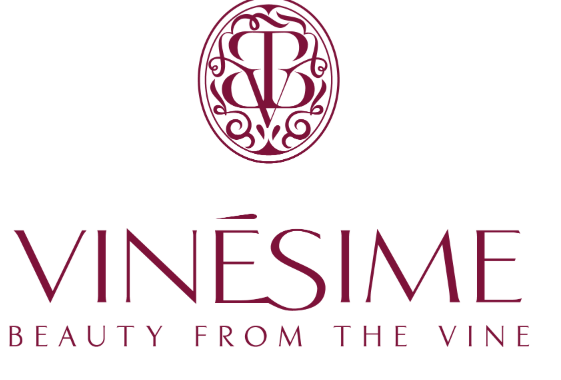 Damidot rallied three teams of botanical scientists and engaged the most prestigious cosmetics lab in France to combine these two organic extracts in their most potent form. The result is the A2O complex, (A2OC) anti-oxidants squared, available in the "Racine du Temps" anti-aging skincare line. Vinésime's success ratifies Damidot's vision and has propelled him to set his sites on breaking more boundaries in skincare in 2019.
Already recognized for the extraordinary potency of its antioxidants, Damidot's research revealed that Burgundy's Blackcurrant buds contain 43 different polyphenols, secondary metabolites, which parallel the plant's internal defense and eliminate damaged cells. Burgundy's pinot noir grapes, on the other hand, offers the world's best level of resveratrol and polyphenols*, which provide an infusion of antioxidants and vitamins for the skin. The synergy of these organic extracts provides nourishment and hydration, resulting in instantly moist and glowing skin. This new luxury French skincare line made from organic pinot noir and organic blackcurrant now available to American women.

"Living at the doors of the UNESCO listed Climats de Bourgogne vineyards and knowing about the exceptional power of Pinot Noir, my will to bring the "French Paradox" to beauty became an obsession. We finally did it, and will continue to set luxury standards in botanical skincare." – Edouard Damidot, Founder, Vinésime.
Vinésime's intensely local origins, 100% made in France, and its devotion to clean skincare: no parabens, no phenoxyethanols, no animal derivatives and cruelty-free lay the foundation for its future success. New products were added only when they performed the same magic for which Vinésime was coming to be known, and only when they honored the spirit in which the company was founded. Vinésime began to grow globally, with its recent introduction to Asia met with resounding success.
It took a determined American ex-pat to encourage Vinésime to enter the American market in Fall 2019.
"I discovered Vinésime on a weekend trip to Beaune, France," remembers US distributor Denise Pellissier. "In only 24 hours, my skin was noticeably softer, and by three weeks my skin was firmer, more elastic, and more radiant and youthful-looking than it had been in years. My husband even noticed. I immediately sought out Edouard and pursued a US distributorship."
Great beauty products rely on great chemistry, and as Damidot says, nature is the greatest chemist of all. Vinésime's researchers continue to push boundaries in skincare by fusing Burgundy's unique ecosystem with cutting edge chemistry to create the future of clean, botanical-based French skincare. In the meantime, more of us than ever can toast to healthier, younger-looking skin.
Vinésime's natural skincare products are available on e-shop www.vinesime-us.com Price range from pouch mask $12.00 to $125.00 for Youth Serum. To learn more about how Vinésime is bringing clean beauty to the luxury skincare market, or to find the closest source in the US for Vinésime's revolutionary products, please contact Denise Pellissier at 470.774.2805 or [email protected]
About Vinésime:
From its offices in the heart of Burgundy, Vinésime creates award-winning clean beauty products that preserve and rejuvenate each client's natural beauty.
Media Contact
Company Name: Atelier Pellissier, LLC
Contact Person: Denise Pellissier
Email: [email protected]
Address:715 Belle Isle Drive
City: Alpharetta
State: Georgia 30009
Country: United States
Website: www.vinesime-us.com